Settling in photos are now live
Settling in photos are now live
16 September 2019 (by admin)
Our teachers and children would like to share with you some photos of what they have been getting up to since starting their new classes.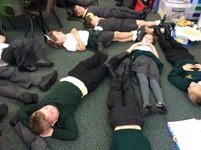 Click the link below. Be sure to select your child's year group first.
We regularly update these 'class pages' with new and exciting photos so make sure you keep checking it!
(When completing your child's induction forms you were asked whether you were happy to be on the website or not. If you ticked no, then your child will not appear on here. Please speak to the class teachers if this changes. )
Share this: