OPAL - Outdoor Play And Learning
Children spend 20% of their time at school playing. With this in mind we have engaged with the OPAL Primary Programme (Outside Play and Learning) to support us in promoting freedom for children to explore play in their own imaginative ways, using found and gathered resources in the natural outdoor environment. http://www.outdoorplayandlearning.org.uk
Through this kind of play not only are children more active at lunchtime they are also having the opportunity to further develop life skills such as cooperation, team work and problem solving. They are becoming motivated and enthusiastic builders, engineers, explorers and designers.
At Hill View we began our OPAL journey in 2017 however due to the pandemic our effort had been paused. As restrictions are starting to lift we have enhanced our play offer during lunchtimes. We are now working towards our final audit and will hopefully gain our OPAL award in the Summer term.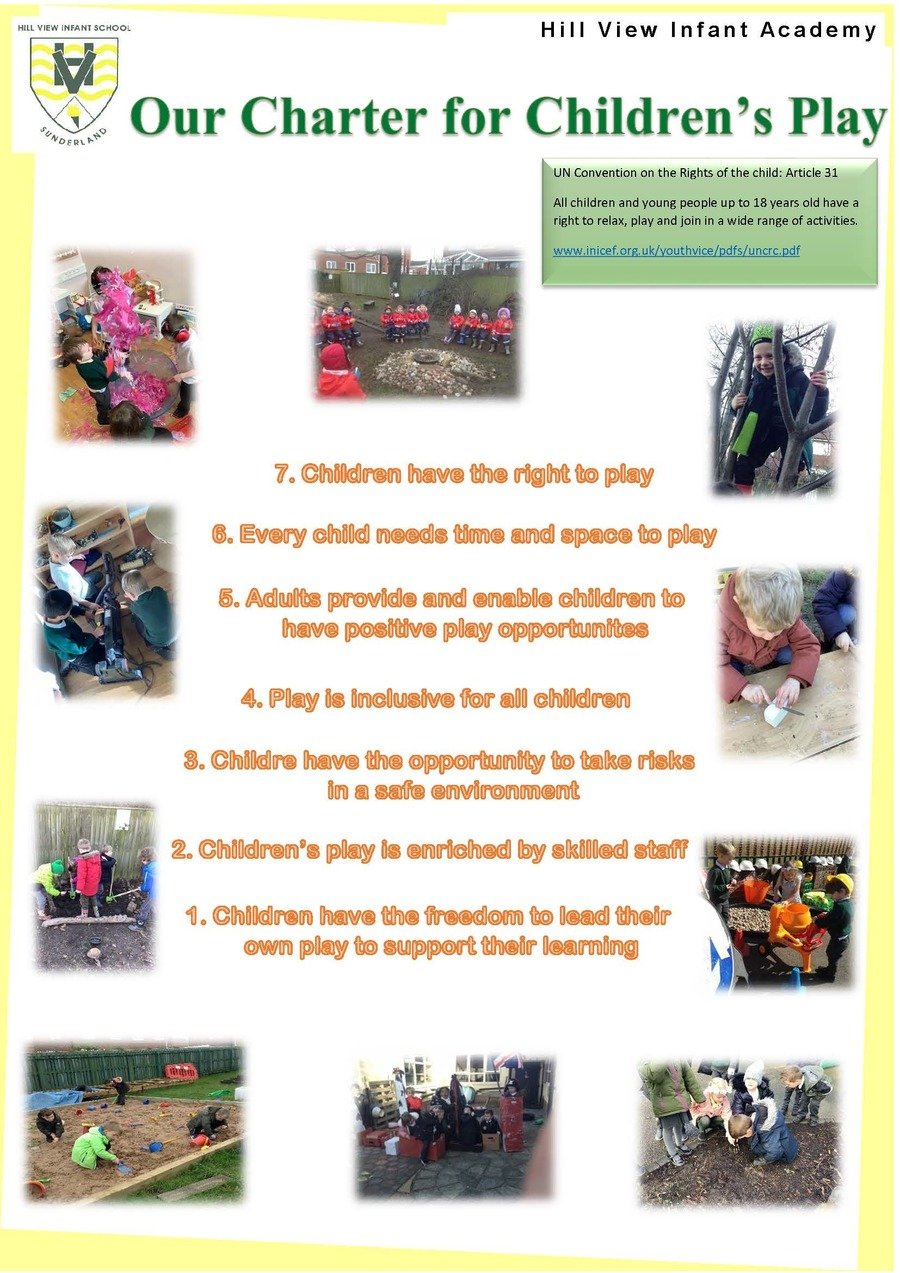 Our Play Offer
Caravan - Story area

Sand pit

Tyre mountain

Construction

Outdoor gym

Creative area

Teletubby Hill

Mud Kitchen

Sports equipment

Scooters and bikes

Dressing up

Small world role play

Yard markings - hop-scotch, What time is it Mr Wolf?, race tracks, road markings, football pitch
We are currently developing a water area, which should be up and running soon.