International Learning
International School's Update
It was a challenging time for everyone through Covid and we are so pleased to be getting back on track with our international learning at Hill View Infant Academy.
The year started with European Languages Day. All children in school enjoyed celebrating the day and dressed up in colours of their European flag. We found out lots and finding out about that country. Children were invited to bring along their favourite teddy to help them practise saying their name and where they live in German. Children were introduced to our partner school in Germany through photographs.
At Christmas each class made cards, calendars and baubles to send to Germany along with a few information leaflets about Christmas. We were delighted to receive a parcel back from Germany.
We are delighted to have a new partner school in Germany and are so excited to welcome our German teacher in this term. Frau Grune will be working with children in every class, teaching us lots of German words and telling us all about her country.
Some children have followed the route of Amal the refugee puppet and this led to a visit from Amnesty International . Children in year 1 discovered so much about what it is like to be a refugee and read the story My Name is not Refugee. Children had a lot to think about and as a school we decided to collect gifts for refugee children living in Sunderland. The generosity of parents, carers and children across the school was overwhelming and we think we helped make life a little better for them here in our local community.
Returning to school we compared traditions and in French discovered about La Galette cake and read a story Roule Galette. The Oriental Museum delivered a workshop about Chinese New Year and children across school have enjoyed learning more about this celebration.
As the weather is improving we are now turning our attention to the allotment and are so lucky to have been working with a very talented parent who is in the process of making signs and leaflets for our allotment. All children designed a logo for the allotment and these now appear on the signs. The Green Ambassadors will be delivering leaflets as we would love to invite members of the local community to come and share their expertise with us to make the allotment a resounding success and a resource for everyone to use. We are committed to reducing waste and the Green Ambassadors will be on hand to help with this. Watch this space for further international activities!
European Languages Day - September 2020
Update
We still have the partner school in theory with Nepal but they are in lockdown. As part of the project plan we have been developing the allotment reusing plastic bottles and unwanted garden items from home and reusing the wooden crates from the roof to make window boxes.
Autumn Term update
It has been a very busy time in terms of international learning. Since coming back to school in September we have been really busy with international learning projects. To start we celebrated Languages Day and pupils enjoyed dressing up in colours of European flags and finding out about the country they represented. We were delighted to have GCSE German students from Southmoor helping us with learning German animals and numbers. Class 1 made the first page of a story about a fictional sea creature and we are waiting for pupils in Nepal to write the second page. We hope to raise awareness of the threats posed by plastic pollution in our oceans worldwide. Year 1 have been involved in a British Council eTwinning project with Poland, Bulgaria, Greece and Spain based on Autumn and have loved seeing other pupils and schools on the etwinning space. We raised £100 for children in Nepal and Mr and Mrs McCain came to thank children for their donations and all of the football tops that are now on their way to Nepal. The children saw photographs of the new school their pennies have helped build and we look forward to hearing more from the school soon. The penny project continues and we hope to help them in many other ways.
Daniel from Bethany Church came and talked about the Globe Café and came to thank children for the harvest contributions and food bank donations. These go to help refuge families living in Sunderland. We hope to put together Christmas hampers for refugee children living in our community next month. Year 1 will be welcoming Mr Newman from Amnesty International who will be accompanied by a gentleman who has experienced first-hand what it is like to be forced to leave his country. He will read a story and invite children to ask questions about his home country and experiences. We have lots more international projects planned so watch this space!
June
This year has been another successful year as an International School. We have taken part in many projects including making a plate which we sent to France, making posters to send to Saint Nazaire and World Ocean Day. Check out photos below.
Autumn update
To celebrate Languages Day we have had some exciting visitors into school. Durham university students taught is Mandarin and Southmoor students came to teach us some German. We ended this with a fabulous Fairtrade Coffee Morning where year 2 sang lots of songs (in different languages) to their grown ups. The grown ups drank coffee and ate lots of delicious cakes. Thank you to all who came.
Summer Update:
Fun with French
Children continue to hear from Miss Isabelle in Saint Nazaire and were fascinated by some off the work her pupils sent around French food.
Children in Year 1 have been learning how to say some snacks in French and asking for fruit and vegetables in our role play.
Meanwhile pupils in Year 2 have been finding out about seaside vocabulary and recently enjoyed playing bingo. They have also become very confident ordering fillings with their crepes in our crepe shop role play.
British Council Zero Hunger Project
Following the visit of Miss Earl and Miss Ridley to Gladstone School in Nepal children in Class 2 in particular have been working very hard on the project.
With the aim of tacking the global issue of hunger, some pupils put on their own empathy glasses when trying to imagine what it would be like to have little, if any, food. They worked in groups and with talk partners to produce some beautiful stones for the outdoor classroom portraying some of their feelings. The children decided to display these with the rhubarb and tomatoes they have planted for all classes to see.
We would like to thank you again for donations for our food bank. Along with Pastor Burke your donations continue to help refugees living in Sunderland. Pastor Burke led an assembly this week and told children all about the Globe Café.
There is to be a meeting in June regarding the project and we would love to see you there. We hope that this project will continue to develop further next year and would love to involve more countries and the local community with this.
As part of our International School status we have now linked with a school in Nepal called Gladstone Academy. http://www.gladstone.edu.np/
Ms Earl and Ms Ridley are visiting Nepal next week to set up links and begin a project between the two schools.
We had an assembly on Thursday 9th February to talk to children about this exciting venture. Next week Mrs Crompton will deliver assemblies with live videos from Nepal and read out daily emails from our teachers and look at photos. Ask you child what they know about Nepal next week.
View our PowerPoint here
Below are a few photos sent from Nepal showing Gladstone Academy and our teachers meeting students and staff.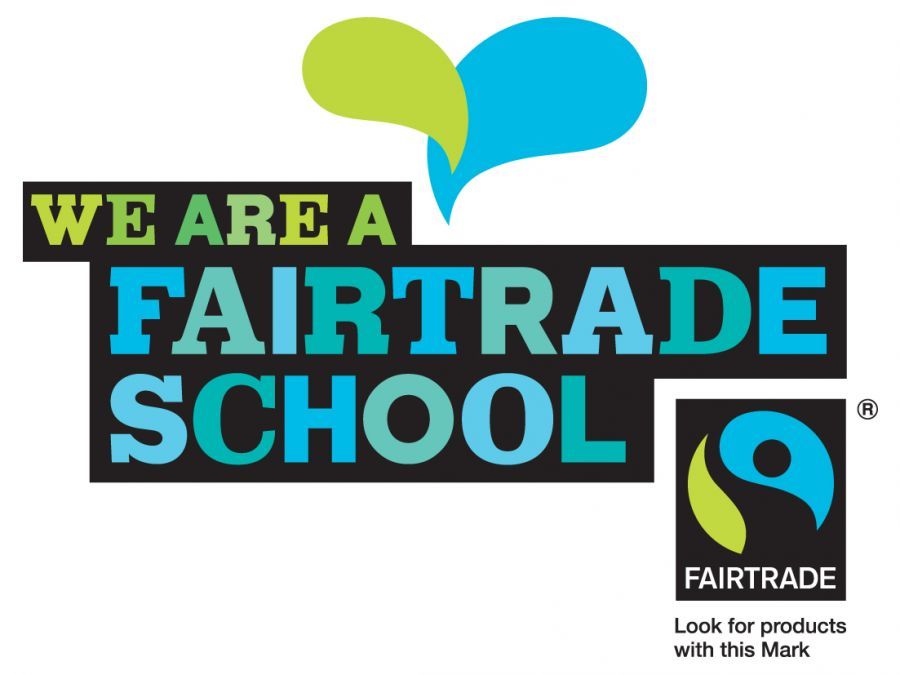 A little piece of France in Sunderland
We are proud owners of Fair trade status! This means that through a lot of hard work, by staff and children alike, we better understand that...
"Fair trade is about better prices, decent working conditions, local sustainability and fair terms of trade for farmers and workers in the developing world."
We are one of only four fair trade schools in Sunderland and are the ONLY Infant school to have received this award.
PLEASE CHECK OUT OUR FAIR TRADE CERTIFICATE
Coming soon!
Watch out for more information about what we do in school to celebrate and learn about fair trade from Miss Fuller who is our named teacher in charge of fair trade.
French Curriculum
French is taught to reception, year 1 and year 2 children every week. We have strong links with our partner school Ecole Jules ferry in Saint Nazaire following a very successful Comenius project.
Through exchanging letters, drawings and photos with our twin town of Saint Nazaire children develop a deeper understanding of French customs and how school differ in the two countries.
Hill View Infant School has the international school award and celebrates European Languages Day every year.
The school is part of a project through Connecting Classrooms with Geranium School in Bangladesh. Children and staff are working closely with some of the Bangladeshi community through a variety of workshops in the coming months in order to increase global citizenship.
We are also involved in a project with Gladstone Academy in Nepal as part of a British Council Connecting Classrooms project. Watch this space for more information.
Person in charge: K. Ridley (French teacher, co-ordinator)
Here are some useful websites which we use in school; to help teach our children French:
http://www.bbc.co.uk/schools/primarylanguages/french/
http://www.digitaldialects.com/
http://www.bbc.co.uk/cbeebies/shows/lingo-show