Fairtrade
We are a Fair Achiever School
The Fairtrade Schools Award is a campaign that gives primary and secondary school students the opportunity to develop their knowledge and understanding of global issues and the fact that fair trade is the solution for so many farmers and producers. The award aims to teach students how they can be involved in changing the world around them, encouraging them and empowering them to make a difference.
Here at Hill View Infant School Academy we hold Fairtrade Coffee Mornings/Afternoon Teas every term, invite guest speakers to discuss Fairtrade issues in assemblies, continue our learning in the classroom and purchase Fairtrade products to sell on at school.
Thank you for your continued support and look forward to seeing you at our next event. For dates please use our website calendar or click upcoming events at the top of the page.
Lead teacher: Mrs Jane Boyd
Our termly Fairtrade coffee mornings are always a roaring success!
Our Fairtrade Coffee Morning and Cake Sale was an amazing success and as a school we raised over £700 to help aid the Australian Bushfire Crisis. Thank you to everyone who supported this event and to Y1 children for providing entertainment.
During Fairtrade Fortnight, the children will be taking part in various activities at school, to raise awareness of the importance of Fairtrade. Whilst doing so, they will have the opportunity of tasting some Fairtrade chocolate goodies!
Fairtrade Fortnight 2021
Our children enjoyed learning about the Fairtrade Foundation through various activities including; researching the lives of Fairtrade farmers, designing posters about Fairtrade products and making sweet treats with ethically sourced chocolate - yummy!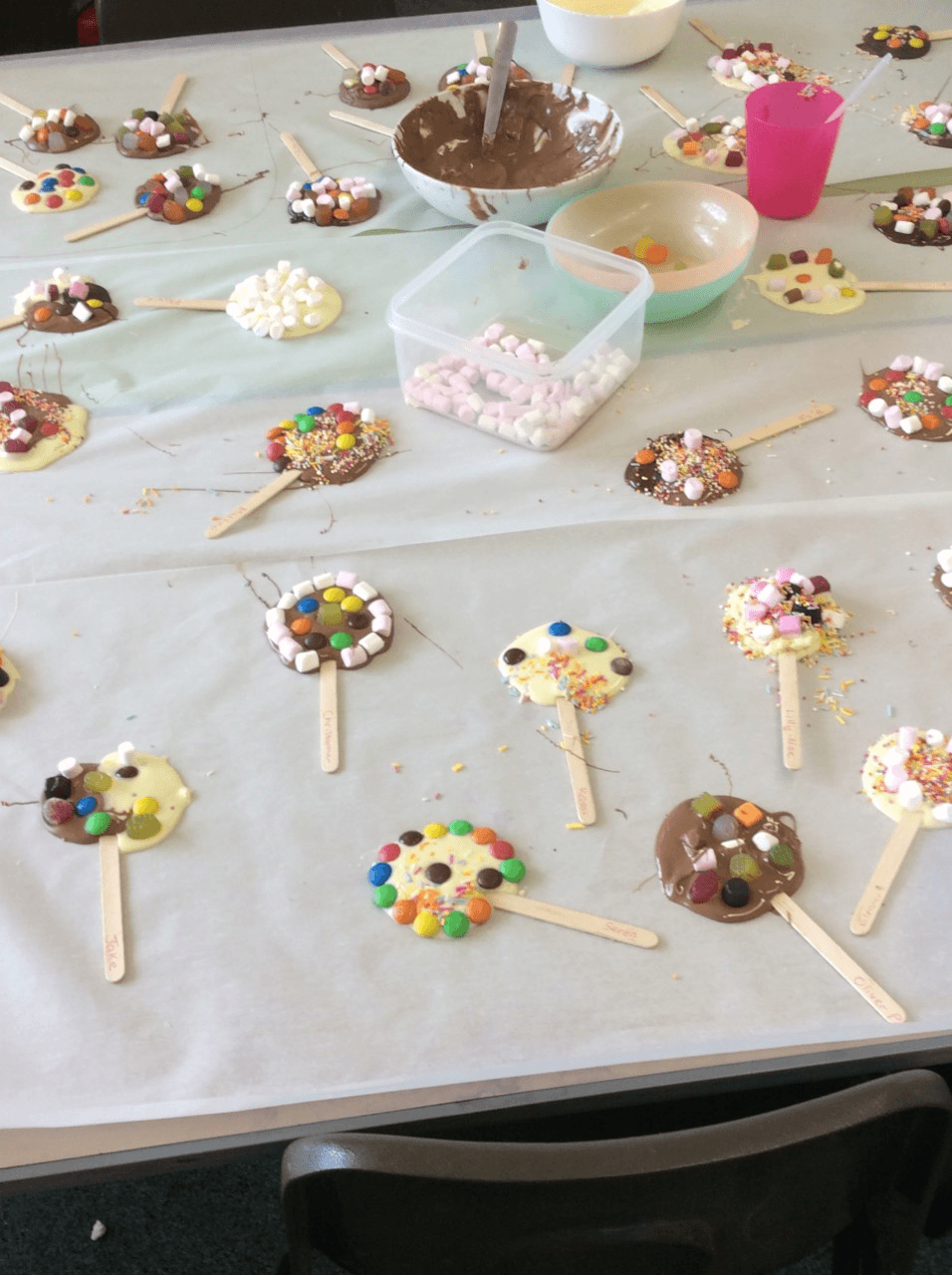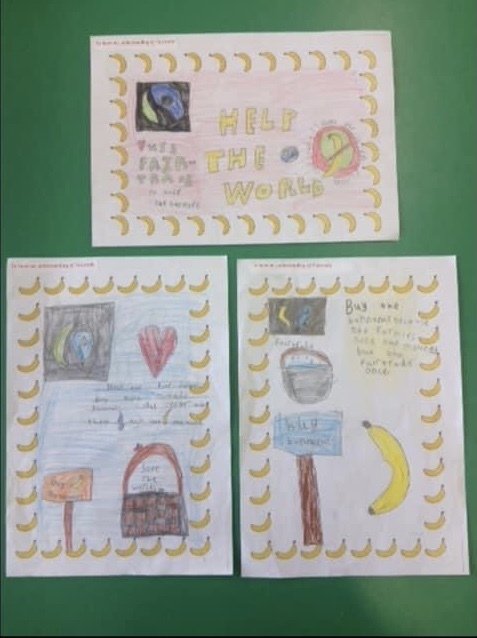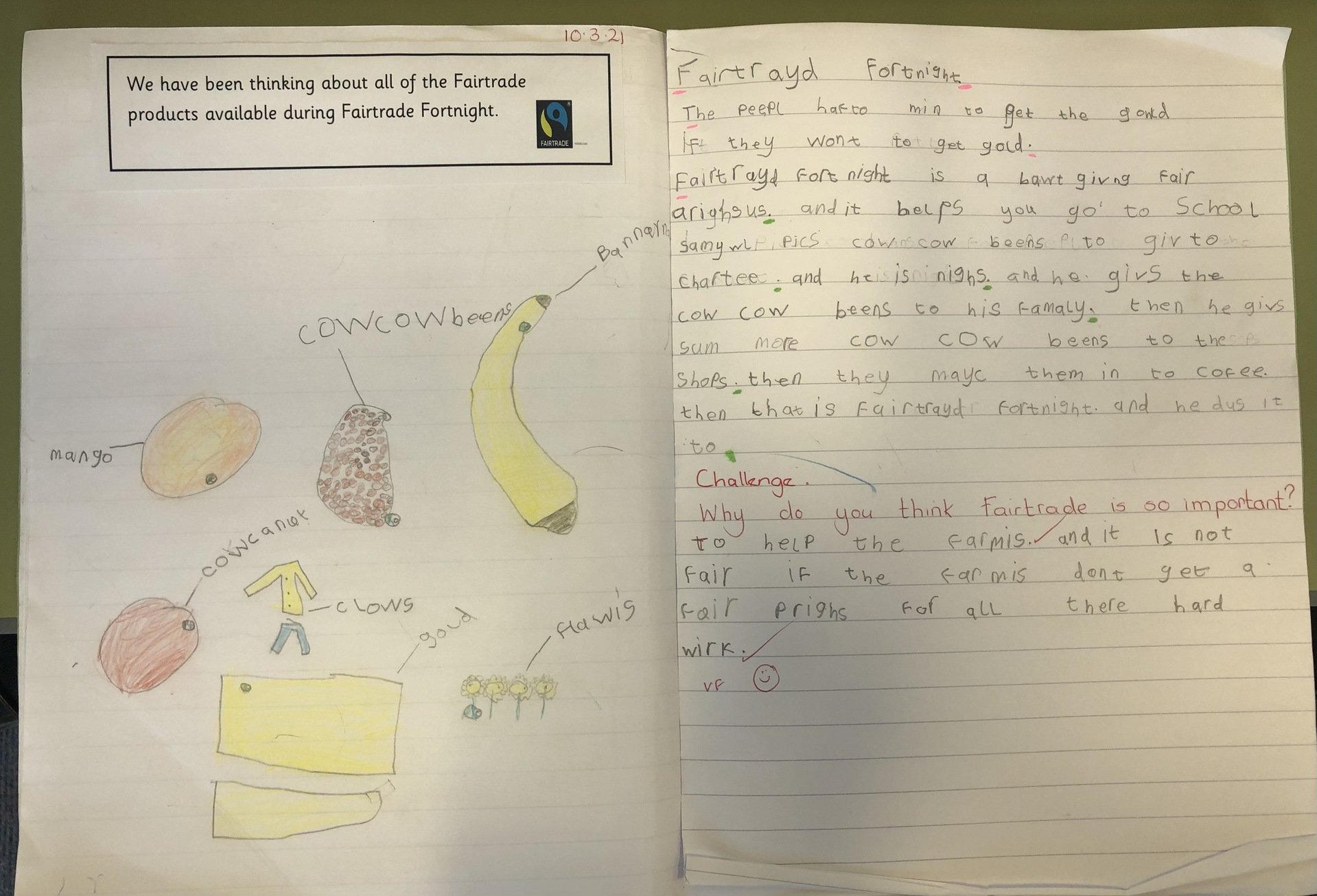 Autumn 2019 update:
We are very proud to have once again been awarded the Fairtrade FairAchiever School Award at Hill View Infant School Academy. (This is the highest level of the three school awards)
We want to ensure we maintain our Fairtrade Status and have some exciting events planned.
Last year the children took part in many activities during Fairtrade Fortnight. The 'chocolate' theme went down a treat and whilst watching video clips of cocoa farmers in Ghana, children enjoyed tucking into Fairtrade chocolate buttons and washing it down with Fairtrade hot cocoa!
Reception children made some lovely Fairtrade posters and displays of Fairtrade products and used Fairtrade sugar when making pancakes.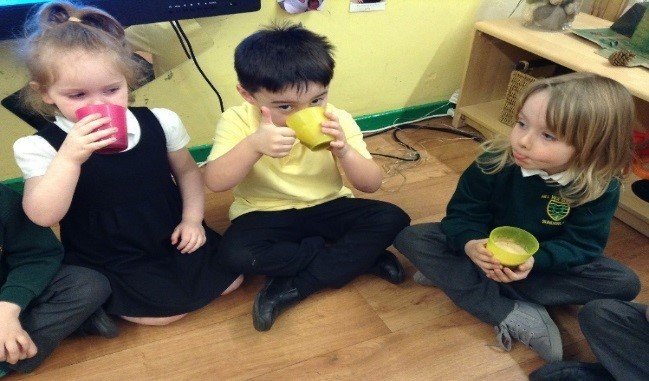 Y1 children hosted a Fairtrade coffee morning. Their families were served Fairtrade refreshments whilst being entertained by the children singing on stage. Thank you to those who supported this event; we raised £180 to purchase further Fairtrade products for the school.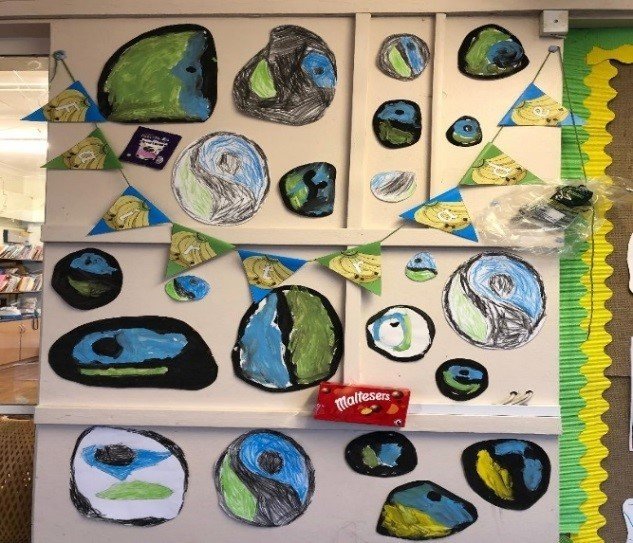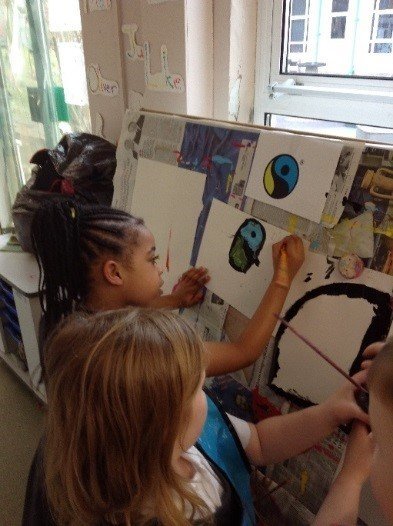 Y2 had some special visitors from Sunderland University. Lecturer William Angawa and some of his students, discussed cocoa farming in West Africa with the children. They thought about how Fairtrade helps the community and provides money for schools, housing, hospitals, food and clean water.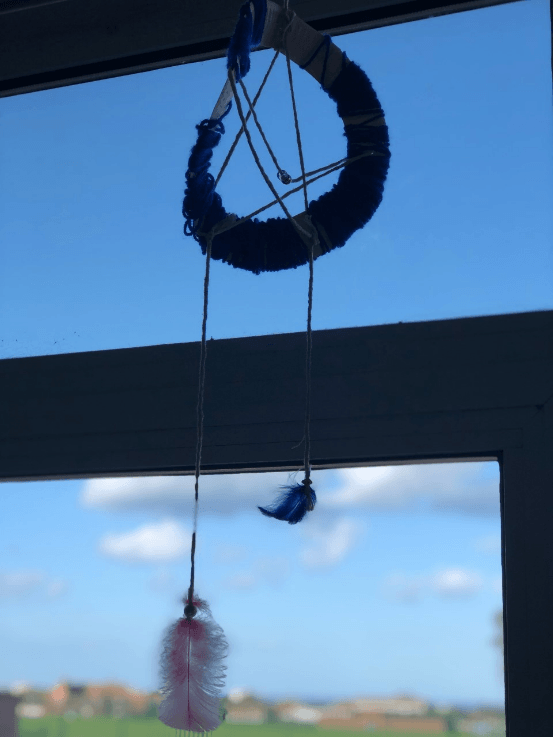 Children then engaged in a range of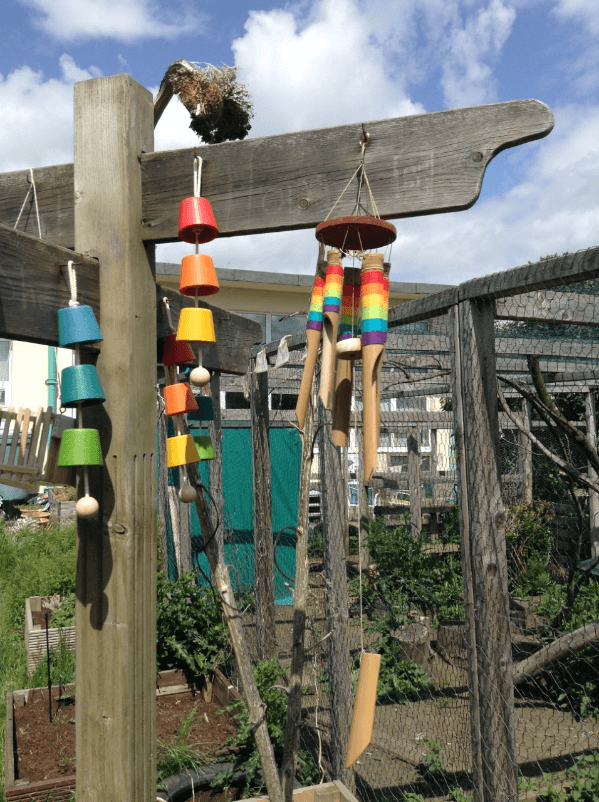 exciting activities including painting pebbles with the Fairtrade logo, making posters of Fairtrade products, writing about their ideas and understanding and creating dreamcatchers to reflect upon the dreams that we have for an ideal and fair world.
Well done and thank you to all the children and staff at
Hill View Infant Academy, for making such a fantastic effort! Mrs J Boyd