We have achieved the GOLD AWARD for Anti Bullying. We are so proud!
October 2019
Today we held our first Anti-bullying AB assembly of the academic year. Ms Kyle spoke to y1 and y2 about the role of the AB Crew and introduced the new members.
The new members were given their badges (to wear daily in school) and special vests for the yard (to be kept in their tray).
Ms Kyle explained to the children all of the exciting things ABC will be doing in school over the next academic year - starting off with AB week (running 11th - 15th November 2019)
How fabulous (and ready to stamp out bullying) do our 2019-2020 crew look?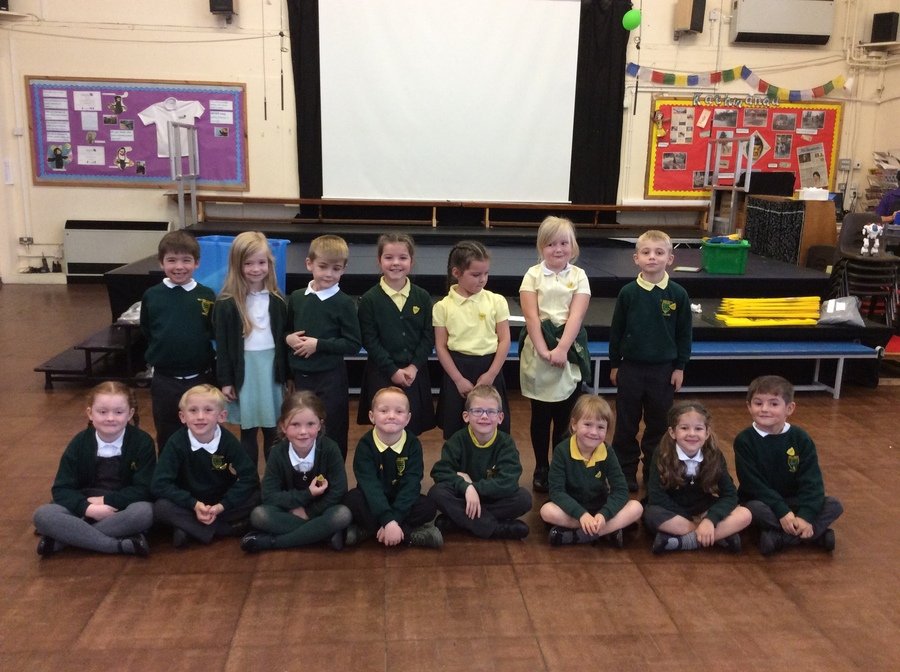 ANTI BULLING CREW (ABC) Autumn 2019
We are really excited to begin a new academic year and looking forward to all of the exciting things to come.
The new y1 ABC members have been chosen (by their previous reception teachers) and parents have been informed if your child has been selected. The ABC will be meeting in the next couple of weeks to outline the agenda for the year and welcome the new members. The new members will receive their special ABC badge (to be worn every day in school) and their vest for playtimes (so all children are aware who the ABC members are when outside on the yard).
As usual, we have lots of things to look forward to this year, Anti Bullying week will commence 11/11/19 and will be filled with lots of fun, awareness raising activities and assemblies, as well as whole class and year group sessions.
This academic year will see us apply for the PLATINUM AB award (we are currently VERY proud Gold award holders and can not wait to go for the highest accreditation). The website will be updated termly with all we have been up to and of course include photographs and up to date agendas.
Here are the NEW ABC 2019-2020
Class 1 – Evie
Sam
Class 2 – Lilly
Matthew
Class 3 – Nieve
Gracie
Class 4 – Luke
Harley
Class 5 – Grace
Archie
Class 6 – Lucy
Kian
Class 7 – Evie
Zac
Class 8 – Seren
Edward
Thank you always for your continued support
Ms L Kyle (AB lead teacher)
Spring 18 news
Mrs Kyle and the Anti – bullying crew spent a wonderful afternoon at the council chambers today, they were there to celebrate the 7th annual 'Anti Bullying Event'.
Hill View Infant Academy received an award for 'Outstanding achievement for a whole school approach to Anti Bullying that's made a positive impact on our school'.
The children were amazing and took to the podium to present to a packed audience about everything we do here at Hill View in regards to Anti Bullying.
We are so proud of the work that's done in school – this award will have pride of place in the entrance next to our Gold AB award.
End of Summer News
We are now have the GOLD CHARTER Mark for Anti-Bullying.
We have worked very hard to achieve this status and we are very proud of all children involved.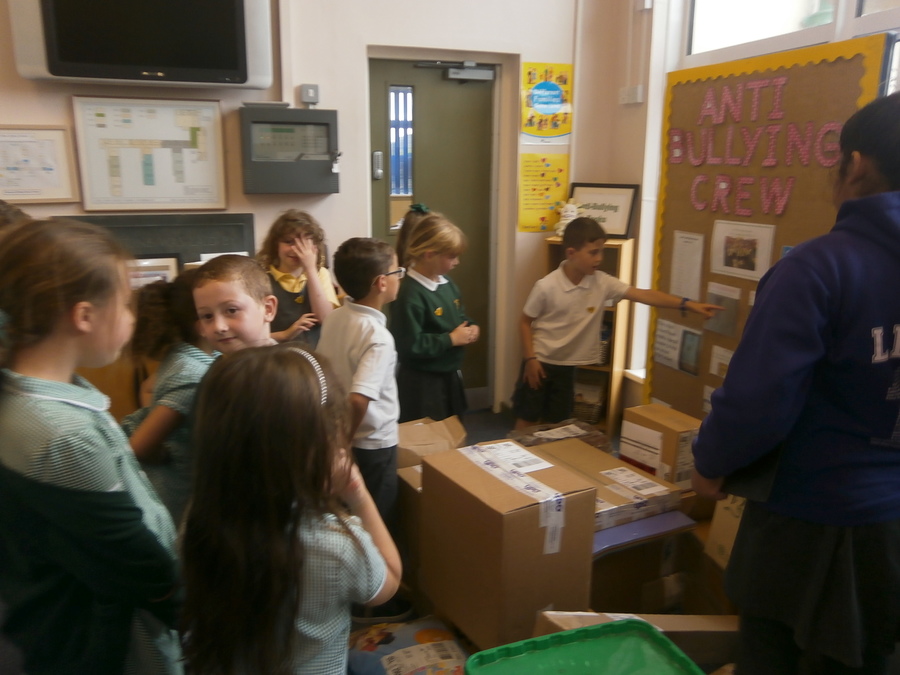 Summer News
All children in school have had input in the new Anti Bullying Leaflet. This is a child-friendly leaflet for children that helps us all to know how to stay safe from bullying.

Anti Bullying Leaflet 2017-18
Spring News / updates
Please read our school ABC newsletter here
To read our recently updated school Anti Bullying policy click here
Autumn Term News
Anti –bullying week took place from the 14 -18th November 2016.
During this week children in school took part in various activities including ; making friendship bracelets, discussing what makes a good friend, listening to stories about bullying and being special friends, designing posters, thinking about how to help someone in need and so on.
On Friday 18th November – Hill View Infant school held 'Friendship Friday' in school. The day was dedicated to lots of activities to promote friendship – with each class following their own interests and ideas.
Mrs Kyle and the Anti-bullying crew visited Hill View Junior School and participated in lots of fun and exciting activities to mark the event and the end of a special week.
We helped the ABCF from HVJ to paint stones – they are making a rainbow out of them to go into their garden.
We went out on the yard with HVJ and made new friends.
We worked in the ICT suite, the ABC from HVJ helped us to make posters, look at websites and watch videos about bullying and being good friends.
At Hill View Infant School we have an Anti – Bullying Crew (ABC). This crew is made up of 9 children and Mrs Kyle.
They can be easily recognised in school because of their special yellow badges and on the yard due to their special tabards.
It is the job of the ABC to ensure that Hill View is a happy and friendly school and that no one is ever a victim of bullying.
The ABC meet half termly to discuss activities and ideas that will help ensure Hill View remains bully free and that all children are aware of the correct behaviours and procedures within school.
Mrs Kyle and the ABC organise Anti-Bullying week each November which ends in Friendship Friday - a special day where we celebrate friendship with lovely activities and games.
The school gained the SILVER Anti-Bullying charter mark and is working towards gaining the GOLD!
Check out our 2016 Anti Bullying Crew newsletter
The Members of the ABC are as follows
Mrs Kyle – leader
ABC Members
2016 -17
Class 1 – Florence, Kyle
Class 2 – Isabel, Max
Class 3 – Isla, Harry
Class 4 – Abigail, Thomas
Class 5 – Beth, Noah
Class 6 – Aoife, Aris
Class 7 – Yara, Logan
Class 8 – Scarlett, Harvey