School Council
Lead teacher: Mrs Alderson Flood
Please contact the school office for more information
At Hill View Infant School the school council is made up of two representatives from each class in Year 1 and Year 2 and one representative from each Reception class. The members were voted for by their classmates in our school council elections.
During our first school council meeting of each year we discuss, amongst other things, our aims for the coming year. The council members decided to write the following statement describing what they are here to do for the school;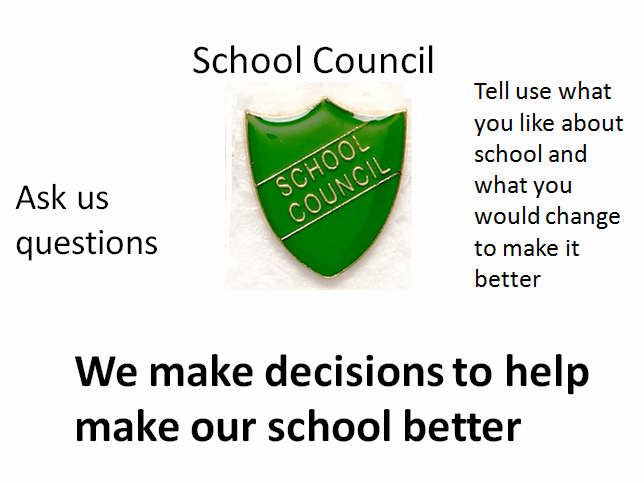 Each term we decide, with Mrs Smith and Mrs Crompton, what the main issues are in school. These become our Termly Agenda. We then have regular meetings with Mrs Alderson (School Council leader) to discuss these issues and help to make Hill View Infant Academy a better place to be! Click here to view the Autumn Term 2021 Agenda.
You can also take a look at the minutes from the last meeting.
Below is our school council leaflet which Mrs Alderson and the children made to highlight the council's role and responsibilities.