First signs of snow!
First signs of snow!
30 November 2017 (by admin)
Look who we caught enjoying some fun in the snow this morning after the register.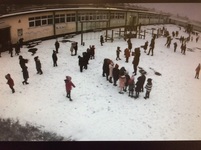 Some children (and teachers) ventured outside to experience the first snow fall this year. The excitement on their faces was second to none!