Wristband Winners
Wristband Winners
26 June 2017 (by admin)
A member of each class have been randomly chosen to win a free wristband for entry to the fair ground rides at the School Fete this Friday. These are worth £6 each. The prize winners were drawn in assembly this morning and are: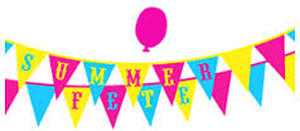 Class 12 Isaac Schofield, class 11 Lily Thompson, 10 Rhys Thompson, class 9 Aiden Worrall, class 8 Chloe Herron, class 7 Robbie McIlwraith, Class 6 Thomas Maughan, class 5 Alfie Lee, Class 4 Ruby Skaife, class 3 Harry Richardson, class 2 Lucie Lynn, class 1 Heidi Cooke , Nursery am- Ivy Turner, Nursery pm- Matthew Cuddihy.
Children will receive their wristbands in an envelope in the next few days.